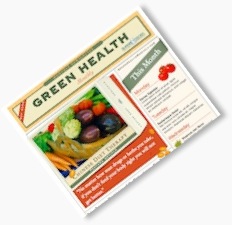 Every month ShaareTzedek publishes a monthly newsletter "Green Health Monthly" sent out by e-mail or available in the clinic. This Green Health Monthly covers exciting current topics on:


Tips on healthy eating!

Recipes for health and folk medicines

Topics on TCM

Solutions to every day health and pain issues

and much more.....

Your e-mail will not be sold to anyone ever! You are only giving ShaareTzedek's The Green Health Monthly Newsletter permission to email you.